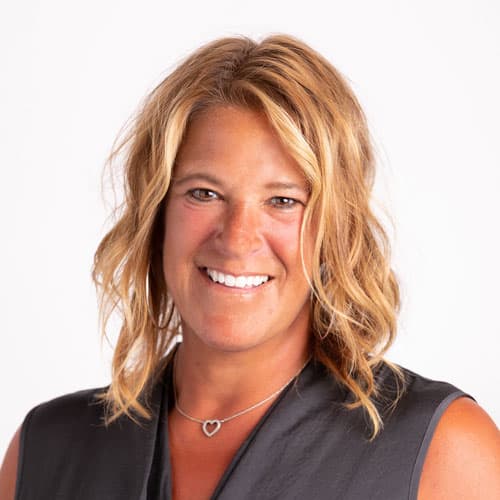 10 Years of Real Estate Sales Experience combined with in depth local market knowledge

Unique Communication, Problem Solving and Negotiation Skills

Fluent in English and German
Philosophy
Experienced in the world--happy to call our beautiful Seacoast 'home!' I believe that a variety of influences and experiences make the world a more colorful place. Buying and selling real estate--whether for the first time, a vacation home or investment property--is a multi-faceted [...]
10 Years of Real Estate Sales Experience combined with in depth local market knowledge

Unique Communication, Problem Solving and Negotiation Skills

Fluent in English and German
Philosophy
Experienced in the world--happy to call our beautiful Seacoast 'home!' I believe that a variety of influences and experiences make the world a more colorful place. Buying and selling real estate--whether for the first time, a vacation home or investment property--is a multi-faceted process. I enjoy guiding my clients with outstanding service, integrity, honesty and dedication. My favorite aspect of a transaction is the negotiation; it requires diplomacy to bring two parties together, enabling them to walk away from the closing table with the assurance that they achieved their goals. Working here at Tate & Foss Sotheby's International Realty, I use my personal international experience, language aptitude (I'm fluent in English, German and French) and local market knowledge to serve our clients at a higher level. Strong communication skills and the ability to identify my clients' needs have yielded many successful transactions, satisfied clients and wonderful new friends.
Experience & Education
I grew up in Germany, earned a business degree in Munich and began my career as a private banking specialist for UniCredit Group where I thrived for four years. I had an opportunity to relocate to Switzerland, where I worked as a tennis coach and fitness instructor and enjoyed three wonderful years. I also lived in China, then Houston TX and Ridgewood NJ, before settling in my permanent home in the NH Seacoast area. With its unique, European charm and one-of-a-kind location, it offered everything I could wish for--wonderful beaches and a short drive from challenging mountains and the city of Boston MA. My personal experience with buying and selling homes in many different countries and US states was a major influence in the decision to launch my own real estate career.
Community & Personality
Watching my teenage son grow up in the Seacoast area is a delight--Making memories surfing the waves at Pirates Cove/Rye and watching him play baseball under the lights at Leary Field/Portsmouth. Through his Little League baseball years, I was quite involved and can honestly say that I'm impressed with the array of great schools and sports organizations throughout the region. We live in Greenland, where I've served as a Trustee of the Trust Fund for the past three years. However, my heart is in Rye, where we enjoy our summers at the beach! I'm currently the Treasurer of Orwood Condominium Association. In my free time, I enjoy riding my Harley Davidson along our breathtaking 11-mile coastline, hiking with my Golden Retriever 'George' and playing golf on our beautiful, local courses.
Office Location
566 Washington Road
Rye, NH 03870
Contact Info
Specifications
Languages:
Specialties:
Service Area:
Manuela's Testimonials
Manuela definitely thought outside of the box once she knew the challenges of my situation. I was in Newport News VA and needed to buy a home in Stratham NH. I was 650 miles away and worked a full-time job, so I had to quickly develop a sense of trust in Manuela, which I was able to do thanks to her attention to detail, terrific listening skills, quick and thorough responses, and ability to match my needs with available real estate. The best part? I bought my home without physically setting [...]
Manuela listed and sold my home. She is well organized, attentive, and a pleasure to work with. Manuela made the sale of my home a stress-free transaction. I strongly recommend Manuela for your real estate needs!
We loved working with Manuela on both selling our old home and buying our new home. She gave us great advice and when the sale of our old home almost fell through, she negotiated an agreement to make it happen!
Contact
Hi there! How can we help you?
Contact us using the form below or give us a call.
Hi there! How can we help you?
Contact us using the form below or give us a call.